Affordable disc brake conversion Kits for classic Buick, Cadillac, Chevrolet, Chrysler, Dodge, Desoto, LaSalle, Oldsmobile, and Pontiac vehicles
* NEW DESIGN – NEW PRICING – NEW KITS *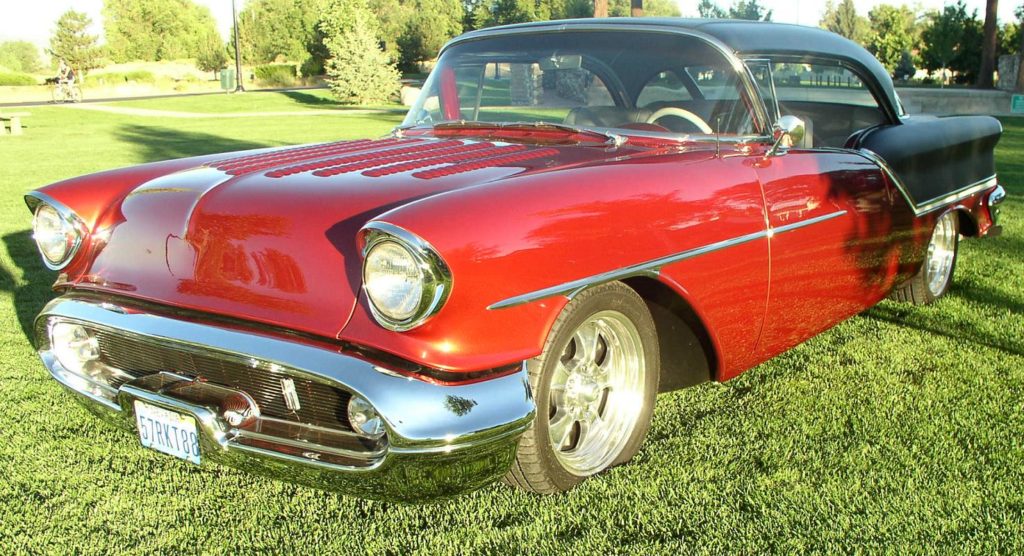 Thank you for your interest in my affordable disc brake conversion kits. I hope I can be of help and service to you as you seek to convert your classic Buick, Cadillac, Chrysler, Dodge, Desoto, LaSalle, Oldsmobile, or Pontiac to disc brakes. As a fellow classic car hobbyist, I wanted to put disc brakes on my 1957 Oldsmobile (shown above) – but I could not find any kits on the market to do the conversion. Necessity is the mother of invention, and out of the need for a kit and the lack of anything on the market, I created my very first disc brake conversion kit for my vehicle back in 2002.
Friends and other fellow car hobbyists inquired if I could build kits for them – and one kit led to another, and to another. These inquires have grown into a challenging hobby dedicated to providing improved braking for classic vehicles so these wonderful cars can get driven and enjoyed.
I am a 41 year member of the Oldsmobile Club of America and have many satisfied users of my kits, both inside the OCA and by professional installers. Referrals from existing kit customers are available upon request.
– Mike Pemberton, OCA #15766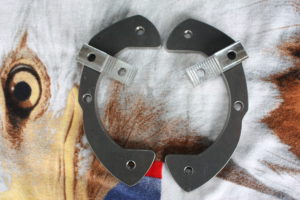 If you would like to retain the floorboard/frame-mounted master cylinder arrangement that was originally found on some vehicles, you can work with a professional "Hot Rod Shop" to get a functional system that will push the required fluid volume for the GM single piston calipers or aftermarket calipers listed for use in my kits. You will be on your own as far as correct fluid volume and pressure if you pursue a floorboard/frame-mounted master cylinder arrangement as part of this conversion.
Remote electric boosters are being used, as are Hydroboost systems (if you have power steering) that come from a Mustang, Chevy Astro van, or Chevy/GMC pickup. The Hydroboost system is super efficient and very versatile for concealment – most use a remote reservoir. The Hydroboost uses hydraulic pressure which comes from being plumbed into your power steering pump.